Cinco De Mayo Parties in Greater Houston, TX
Everything you need to celebrate the most important day of the year!
Houston, TX Cinco De Mayo Inflatables Delivered
Do something amazing this May 5th, with a cool water slide that the family will love. Keep the kids busy outside while you operate the taco stations jamming your favorite latino jams celebrating Cinco de Mayo in style.
About Us
We're a bunch of parents ourselves that got together to start a company that helps keep the kids busy, outside! When we started there was very few unique inflatables you could find or many reliable companies to choose from.
What's worse, these companies wouldn't answer phones or emails. They weren't insured for parks, and had terrible reviews. We knew there had to be a better way to get fun delivered effortlessly anywhere we wanted. So we set out and created Sky High Party Rentals. Book an inflatable online in minutes and get amazing fun delivered clean, safe, and on time.
Our huge line of themed and licensed bounce houses give families the ability to transform any backyard into the land of imagination they've always dreamed of.
Open 7 days
High Quality
24/7 Ordering
State Inspected
Insured for Parks
Superior Service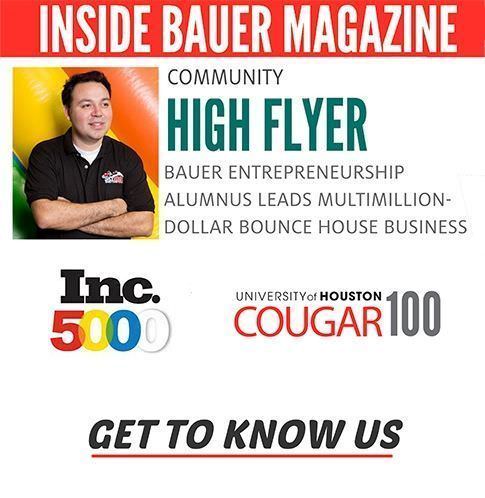 Birthday Party
Celebrations
Club Events
Community Event
Corporate Function
Community Event
Family Reunion
Private Party
4th of July
Memorial Day
Grand Opening Event
Football Party
Graduation Party
Halloween
Christmas Party
Cowboy Parties
Promotions
Gorilla Marketing
Fundraisers
Rodeo Parties
Chili Cook Offs
Potlucks
Texans Parties
Astros Parties
Dynamo Parties