5 Tips To Help You Find The Perfect Moonwalk Rental in Houston, Texas.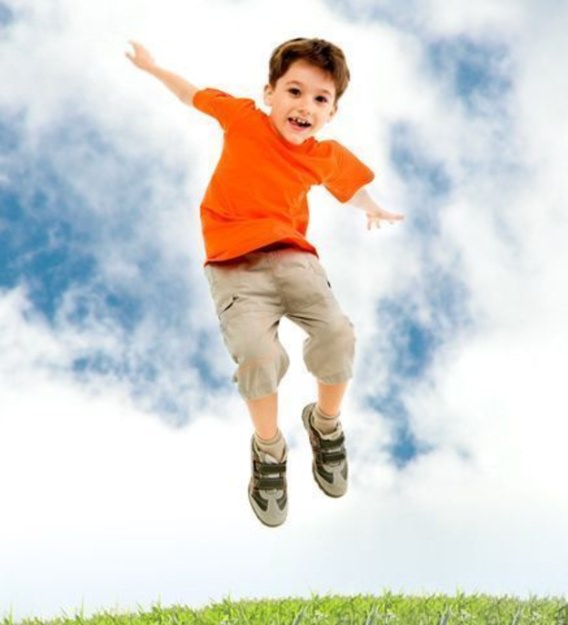 So you're tasked with finding a moonwalk rental for your next birthday party or kids event, but you have one problem. You haven't the slightest clue on which one to get or which company to choose.
These 5 tips will help make the decision for finding the perfect moonwalk a whole lot easier.
1. LOCATION
Make sure the location of where the moonwalk will be setup is measured first. Measure how much room you have for both the setup of the moonwalk and the path towards getting it to it's intended area.
Most moonwalks are rolled up and transported on a dolly occupying a minimum width of 3 ½ foot. If you are renting a giant moonwalk or a Dunk Tank the width can be as wide as 5ft. Always understand how much space you have, as this will limit which inflatables are even an option.
Will your Party Location be on Grass or Concrete?
Most inflatable companies use 18inch stakes when setting up on grass. This is to insure the inflatable is anchored down so it does not move. We use heavy sandbags to anchor the inflatables on concrete.
If your setup area is going to be on grass you're going to want to make sure you know where water lines, gas lines, and sprinklers are located. An 18 inch stake can do a lot of damage when hammered in to the ground. You don't want to kill the party before its even started.
Don't worry, you can call 811 and someone will visit your location and flag down at no charge where gas lines and water lines are located underneath the ground.
For sprinklers you might want to confirm with either a home builder or a maintenance person. If you are unsure, what we do is bring sandbags to anchor it on grass. Pleny of places like Discovery Green and some parks prefer this!
2. Choose a Theme
Many successful party planners start with a theme then go from there. This is a good step because it will help narrow down your choices. If you're thinking of having a Disney, Nickelodeon, Superhero, Princess, Candy Theme, you might want to look for a moonwalk that matches the theme.
At Sky High Party Rentals we only rent out licensed inflatables, which means they are approved by the same creators of these popular brands. Ever see an unlicensed Dora Girl moonwalk from some of our competitors? It isn't pretty.
3. Book Early
There is nothing worse than finding a moonwalk you want and it not being available. Always book in advance so you can secure the moonwalk from being booked by anyone else.
Most of Sky High Party Rentals inventory features a one-of-a-kind design that you don't want to miss out on. If the moonwalk you really want is already booked there is still hope! Give us a call at (281) 606-5867 and we can try to figure out a way to order the same moonwalk in time for your party or recommend a similar option.
4. Choose a State Inspected & Insured Moonwalk Company
Texas state law prohibits any moonwalk company to be in business if their moonwalks are not state inspected and insured to a minimum standard. Before renting a moonwalk from anyone check to make sure the company you are using is on this list.
We of course are listed! ;)
Choosing a company that is not on the list could mean liability that you do not want to get yourself or organization in to. Texas law states that each moonwalk owner has the same responsibility as someone who owns a theme park like Astroworld. Remember that place?
A state inspector inspects our moonwalks each year. We are in compliance with the law and are fully insured. We also offer optional blanket coverage for your organization for an amount of $25. Beware, some companies try to cut corners offering you a moonwalk that has not been state inspected and could potentially be dangerous for your children.
5. Read Reviews & Check Responsiveness
So many people are given the decision to choose a company at whim, but lets face it: You have to do your due diligence before hiring a company to deliver something to your home! Check reviews online, call the company and make sure they answer the phone or call you back if you leave a message.
At Sky High Party Rentals we deliver over 5,000 parties a year and customer service is our number one priority. We are an Angie's List Super Service Award Winner and have a strong list of past customers that can attest to our strong work ethic and great quality products.
With that said, at the time of this post we are a mostly 5 star rated company. Can something go wrong at one of our rentals? Of course, everyone is human. But we definitely do care about our customers!
Anytime a problem has occured, we learn from it, implement a system so it never happens again, and always strive for better service in the future. Most importantly we're in this for the long run and try our best to resolve any concerns from our customers. Your decision to use us is something we take very seriously and we won't let you down!
Our email contact info is reservations@skyhighpartyrentals.com and our phone number is (281) 606-5867. It is our duty to call back all messages within 30 minutes and reply to every email within 1 business day.
« Back